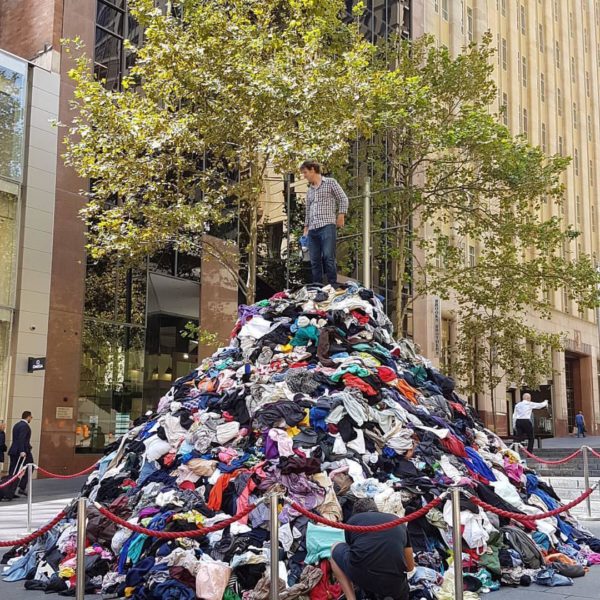 SCR Group's role in our War On Waste
Earlier in 2017, the ABC's three-part television series War On Waste generated monumental hype. The intelligently-composed series addressed the very real environmental, financial and social issues latently manifesting in Australia due to our habits around acquisition, consumption, use and waste.
The episode focused on clothing and textile waste, exposed a huge portion of our society who continue to purchase fast fashion without a thought for the 80% of clothes sitting in wardrobes unworn.  The series reports that this thirst for the latest fashion trends, no matter how fleeting their vogue, has increased Australia's creation of clothing waste to the tune of 6,000 tonnes every ten minutes.  So where does all this textile waste go?
There are many options when deciding what to do with your once loved but no longer needed things. For those with the time and energy, there is eBay or any number of 'Swap or Sell' groups on social media.  A more traditional habit is that of bequeathing items to family, friends, charity shops or clothing 'bins'.  Unfortunately, of the 6,000 tonnes of clothing waste per 10 minutes as mentioned in the War on Waste series, not all will travel down this same path of reuse.  Only 4% of 'donated' clothing is of retail quality, with even the smallest stain or a missing button rendering an item unsuitable for resale.  Much of the remaining 96% is then likely destined for landfill as the 'easiest' and seemingly fastest course of action after rejection.  Unless it ends up in the hands of organisation such as SCR Group.
SCR Group's core mission is to keep as much reusable and recyclable material out of landfill as possible, giving things a second life in developing international markets, breaking them down for recycling or conversion to alternate fuels. SCR Group plays an important part in our war on clothing waste (although we don't see it as waste, we see it more as opportunity!) and sends what can't be reused in Australia to an Australian-owned partner facility in Malaysia for sorting and global distribution. SCR Group has identified markets all over the world where there is a demand for the items we no longer want or aren't resaleable in Australia. For example, there is a demand for single shoes in the Middle East and practical, lightweight clothing in the African continent. All the reusable items go to countries where low-cost clothing is in demand, enabling accessibility to essential everyday items for the global communities who need them the most.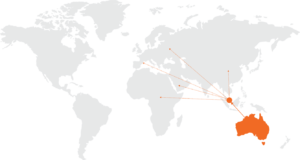 Whatever can't be reused is either sent for recycling or converted into alternate fuel in a nearby cement kiln. Reuse is the most environmentally friendly and socially beneficial avenue in the waste hierarchy as it uses the least amount of natural resources and supports a circular economy.  SCR Group are able to reuse 70% of their total collections received through their Clothing Drop-Off Hubs, School Programs, Pop-Up Drive Thru Recycling Days and Home Kerbside Collection programs, recycling 15% and converting the remaining 15% into alternate fuel.
As a result of our operations overseas, SCR Group are able to support 300 jobs in developing countries, helping growing economies and providing opportunities to communities living in less fortunate circumstances to earn sustainable incomes. Our partner facility also provides safe and ethical working conditions and facilities, such as free bottled clean water and prayer rooms.
To learn more about SCR Group and the services they provide to give Australia's unwanted items a second life and to help fight our War On Waste, visit scrg.com.au.