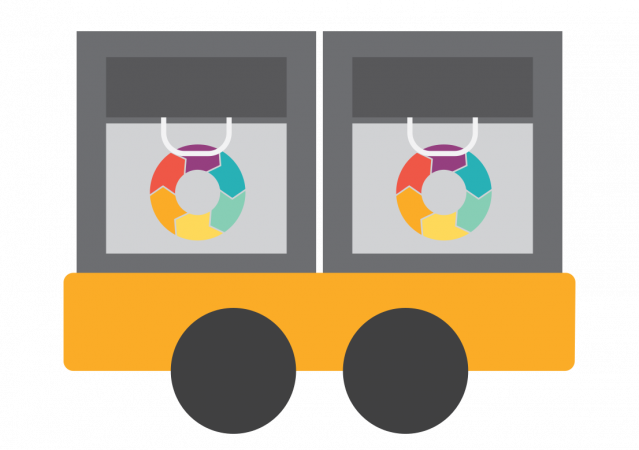 SCRgroup offers local government innovative collection methods for clothing and e-waste that suit smaller urban spaces and multi-unit developments.
Our pop-up trailers can be placed from 3 months to 12 months or more depending on local government needs and come fully equipped with in-built sensors.
SCRgroup provides temporary pop-up stations that come in the form of customised trailers, to service areas that are densely populated with multi-unit developments. The stations suit inner city suburbs and councils that have limited land space available to host a more permanent fixture, such as clothing drop-off hubs.
The stations are recommended to be placed for a minimum of 3 months and can remain in their locations for as long as required by our client. Like SCRgroup's clothing drop-off hubs, the stations also have inbuilt sensor technology to notify our drivers when they are reaching capacity, in addition to GPS trackers.
The stations are 1550mm (H) x 2500mm (L).
Please complete the below form and we will send you personalised information on the services we can offer.