Women Entrepreneurs Across the Globe Promoting Sustainability.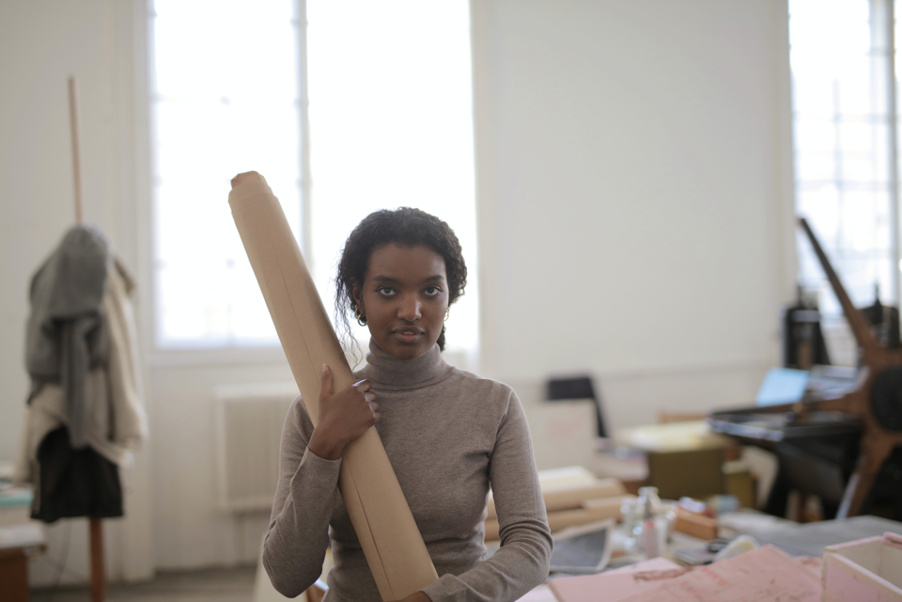 Article by Guest Blogger: Jase Ballen
These days, anyone can start their own business as long as they have the drive and passion to commit. And despite having to face more challenges than their male counterparts, female entrepreneurs are on a steady rise. In fact, the World Bank reports that 34% of today's businesses are spearheaded by women. And notably, some of them incorporate sustainability practices in their business to help save the earth. In this post, we've listed down some significant women who are making waves both in the world of sustainability and of entrepreneurship.
Liina Mutilifa
Based in Namibia, Liina Mutilifa's company Green Earth Creations aims to transform her country's waste into durable and useful items. Her company offers baskets, bags, and even ottoman seats that are made from wastes like plastic bags, newspapers, ornaments, plastic containers, and various decorations. What's great about Liina Mutilifa is that her team is composed of young innovators and varsity students who also have eco-consciousness in mind. Her company has been a constant visionary in the world of sustainable small and medium-sized enterprises (SMEs) that they've been even asked to participate in the prestigious Pitch@Palace in London to showcase their creations.
Riza Lana Sebastian
Low-waste living can be challenging, especially if you rely on a lot of products for taking care of your body. But for Filipina entrepreneur Rizza Lana Sebastian, skincare and self-care can be sustainable, too. Her brand, Lana PH, aims to promote a zero-waste lifestyle by offering refillable skin care products. From sunscreen to lash serums, all of Lana PH's products can be sent back and refilled. Furthermore, they also try to mitigate packaging waste by using kraft boxes and recycled paper to protect your orders rather than traditional bubble wrap and plastic bags.
Anny Duff
In the world of fashion, you have to quickly churn out pieces in order to keep up with the trends. Designer and stylist Anny Duff has recognized this problem, and that's why she's decided to make timeless clothes by starting her own lifestyle brand, Good Studios. They make their clothes using hemp-based fabric, and they try to release their collection in limited numbers so as to lessen their environmental impact. But other than her clothing brand, Anny Duff has also partnered with other eco-conscious business owners to launch the SLOW Fashion Festival, an event that celebrates sustainable clothing.
Alexis Todorovski
These days, strong brand messaging often influences people to purchase stuff that they don't need — and much of these items end up in landfills, where they are of no use to anybody and harmful to the environment. For this reason, SCR group's Alexis Todorovski has been actively using her position to carve her own name in the male-dominated world of second-hand clothing and clothing recycling. As the company's Head of Marketing and Communications, she has led several creative and innovative projects that aim to make clothing recycling easier and more exciting for everybody. One of these is redesigning the traditional charity bins that have remain unchanged for the past 50 years and renaming it The Feelgood Hub. The new design is aimed at changing perceptions around clothing reuse and recycling and encouraging new generations including millennials to be more responsible with clothes they want to throw away. The Feelgood Hub has appeared at City of Melbourne's National Recycling Week, Adelaide's Vogue and SLOW Fashion Festivals and is now being placed in prominent shopping centres around Australia including Highpoint Shopping Centre in Melbourne. Alexis is also passionate about education and believes this is key in changing Australia's clothing recycling habits. As such, Alexis has authored a children's storybook 'Friend's of Our World' available for purchase online, with a special edition of the book that will use paper made from 100% recycled clothes to be released later in the year. The book compliments SCRgroup's curriculum aligned national school program Recycle with Mondo, and instills environmental values while kids are young and influential; teaching them the importance of clothing reuse and recycling in a fun and engaging way.
Pooja Apte-Badamikar
It takes a lot of courage to abandon a high-paying job to pursue an eco-conscious business. But that's exactly what Pooja Apte-Badamikar did. She used her entrepreneurship skills to produce an eco-friendly product that's both hardwearing and fashionable. Her brand, BlinkGreen, uses tire scraps to create stylish footwear. What's great about Pooja's business model is that they customize the footwear and only create limited pieces in order to minimise their carbon footprint. Through this, she eliminates having the risk of producing products that won't sell. In an interview with Your Story, Pooja spills that she plans to carefully proceed with her startup, further adding that she'll only add more funding if she's ready to scale up her brand.
Kim Jordan
Leaders like Kim Jordan show that women can excel and push for progressive initiatives in male-dominated industries. Founded in 1991, Kim Jordan's New Belgium Brewing Company has always had progressiveness in mind ⁠— so much so that it has a B corporation certification, meaning that they have met high standards in environmental performance, transparency, and accountability. Every year, the New Belgium Brewing Company releases their Force For Good report, where they list down their efforts to combat climate change. But what's remarkable about Kim Jordan is that she's one of those leaders who actually take care of their employees. In 2013, Kim Jordan revealed that the New Belgium Brewing Company is solely owned by her and her employees ⁠— a surprising but effective move that ultimately shows her progressive mindset.
We need more women leaders
In this day and age, it's highly important for leaders and business owners to push for sustainability practises in their respective industries. While this should apply to people of all genders and identities, a study from the Journal of Consumer Research finds a link between eco-consciousness and femininity. This shows that we need more women entrepreneurs who have the drive to push for strong environmental measures.
For women who want to join the sustainability revolution, the internet would be a great starting point. The basics would be informing oneself of the industries that leave the biggest carbon footprint and subsequently looking for attainable solutions that won't compromise too much of your lifestyle. From learning about sustainability measures to joining environmental causes, every piece of information you need can be accessed with a quick google search. If more women lift each other up by spreading the good word of sustainability, we will have a better chance at tackling our current environmental dilemmas.