Slow Fashion Festival gathers momentum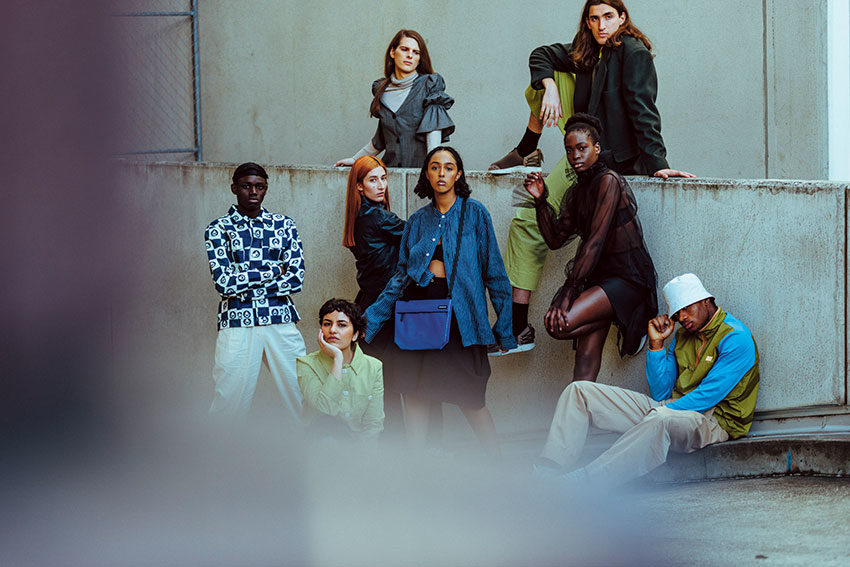 With a new lineup, new venues, and plenty of new ideas, the newly-independent SLOW Fashion Festival returns this September with the same sustainable spirit.
As the fashion industry questions the real price of fast fashion, a new generation is putting sustainable style at the forefront – and the mainstream is joining the party. From independent labels to multinational brands, everyone from Adidas to Arnsdorf are championing sustainable practices that speak to today's ethically-minded consumer.
Enter SLOW Fashion Festival. The creation of Adelaide creatives Emily Sheahan of The Commons Studio + Exchange, Anny Duff of Good Studios, and Natalie Ivanov of Re-Swim Club, SLOW is a call to action – one that asks us to slow down, measure the impact of our choices, and engage conscientiously with the garments we wear, the people who make them, and ultimately, the planet.
"We wanted originality, we wanted a new conversation, we wanted to bring back a sense of love and connection to clothing again," Sheahan tells The Adelaide Review.
When the trio conceived SLOW in 2017, sustainability was a buzzword, not yet fully mainstream in Adelaide or the industry at large. "It was a blank canvas, ready to be shaped and moulded to better ideals and concepts. It just needed to be executed well," Sheahan says.
After launching as a well-received sideshow to the 2017 Adelaide Fashion Festival (AFF), 2018 saw SLOW join the main program. While the state government's decision in May to cut funding for the AFF came as a shock, the setback has had a catalysing effect for SLOW.
"It was a pretty swift blow," Sheahan says. "It made us all the more hungry to push this concept, and for it to be bigger and more meaningful. It is so important to keep SLOW continuing because of the significance it holds for the environment, and for the creative community of Adelaide."
This year's SLOW is more holistic, more ambitious, with a plan to reach an even wider audience over an entire month of satellite events. "This year we're aiming at wider integrations of lifestyle and fashion in the sustainability sector," she says.
"Not just a one off event, we hope to collaborate city wide to create what will be a month of alternative avenues for the Adelaide public, both for fashion, but also waste management and industry development and engagement."
SLOW kicks off on September 20, and features an industry master class, a free mending workshop, a curated marketplace, an expert panel, and a closing night runway showcase on September 27 presented in partnership with Well Made Clothes, an online marketplace that stocks ethical labels including Good Studios, kowtow, Arnsdorf and Patagonia.
"We reached out to these labels due to not only their commitment to the same message that we share, but their incredible ability to create a beautiful standalone product, without negotiating their values in exchange for that," says Emily. The result will be a runway that, rather than highlighting individual labels, will be truly collaborative.
The showcase, to be held at the Myer Centre's former Dazzeland site, will also feature vintage and pre-loved pieces from The Commons, Claire inc. and A Flat shop, and will explore the idea of 'permanence', with an open call to students and emerging designers to submit fashion pieces made from dead stock.
"Given the loss of the AFF, some of the hardest hit were the students and the young leaders of this industry," Sheahan says.  "SLOW is fortunate enough to be able to provide a no strings attached platform to those who have the ability to think outside the box." So far, Sheahan says, the response has been "wonderful".
The festival will also see Melbourne-based SCRgroup set up donation pods in Rundle Mall for the whole month, where people can deposit their unused clothing for recycling and reuse.
In the wake of the loss of AFF SLOW has also received support from a variety of local businesses, industry stakeholders and creatives, including last year's AFF creative director Chris Kontos, photographer Sven Kovac, Bent Agency, Azealia, and Rin Models.
The ideas behind SLOW may be far-reaching, but the focus is local – a "small way to revere and celebrate conscious decision making".
"Adelaide is our home, and I think at our hearts, we wanted to create something that embodied that love, and make this home all the more liveable and loveable," she says.